Aadhaar Card: How To Change Registered Mobile Number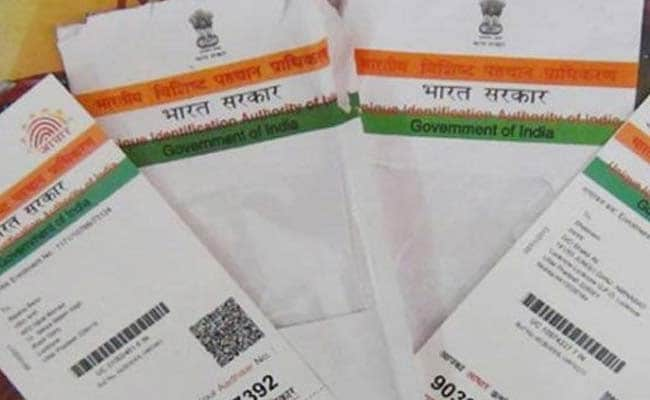 What if an Aadhaar holder wants to change the registered mobile number? How should he/she do it? Today it is essential to keep your Aadhaar registered mobile number updated. Several Aadhaar facilities and services, including one that enables an Aadhaar holder to request a change in address given on the Aadhaar card and another that lets an Aadhaar applicant to check the status of his or her Aadhaar application, can be used through an OTP- or one-time password-based method. In OTP verification, the password or passcode is sent to the Aadhaar holder's registered mobile number. Those seeking to change their mobile number registered with the Aadhaar system can do so through a simple process.
How to change mobile number registered with Aadhaar card (Aadhaar registered mobile number)
A change in the registered mobile number can be made by visiting the nearest Permanent Enrolment Centre, an executive on the UIDAI helpline 1947 said. The Aadhaar holder has to be present with the Aadhaar card at the Permanent Enrolment Centre for a change in the registered mobile number, the executive said. No other document is required, the executive added.
Previously, the UIDAI provided a facility on its self-service portal – uidai.gov.in – that enabled Aadhaar holders to request a change in the registered mobile number, email and address, among other basic details, online.
The UIDAI has shared helplines 1947 (toll free) and help@uidai.gov.in for queries relating to Aadhaar, according to the UIDAI website.
The UIDAI currently provides several online tools for Aadhaar holders or applicants. One of these tools enables an Aadhaar applicant to check the status of his or her Aadhaar application using the Enrolment ID (EID).
The top of your acknowledgement slip contains the 14-digit enrolment number (for example, 1234/12345/12345) and the 14-digit date and time (in format dd/mm/yyyy hh:mm:ss) of enrolment. These 28 digits together form your Enrolment ID (EID), according to the UIDAI website.
In case you have lost your EID, you can Retrieve Lost EID/UID. For this you will require your registered mobile number which you had declared at the time of your Enrolment, the UIDAI portal mentions.
aadhaar centre uidai website
The UIDAI portal also enables users to search for information about Aadhaar centres using different criteria. A search on the UIDAI portal showed information on more than 100 Permanent Aadhaar Centres in Delhi.
Source by:-ndtv
Share: